The successful ceremony took place at the University of Transportation Technology with the presence of the Board of Directors, many officials, lecturers and student representatives of the school.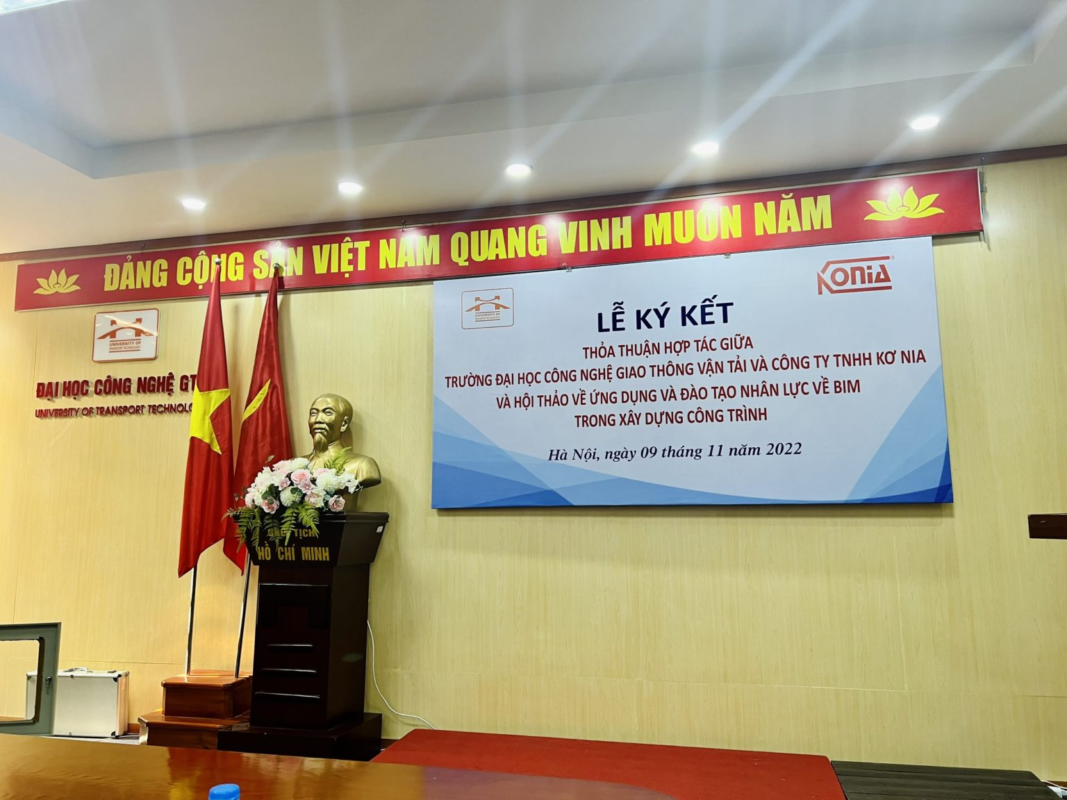 On November 9, 2022, Ko Nia Co., Ltd and University of Transport Technology (Hanoi) had a ceremony to sign a cooperation agreement between the two sides, opening many research and training activities. creating, seminars, contests… related to Tekla products and BIM solutions in the future.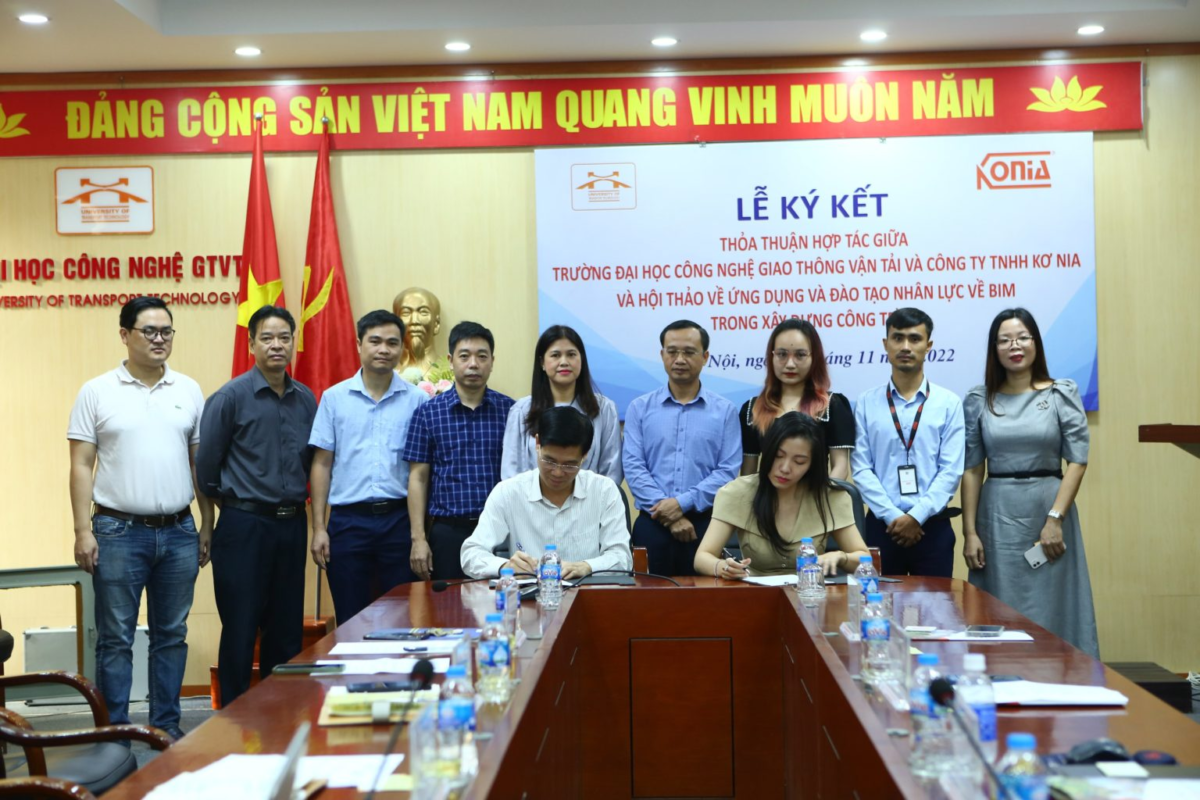 Ko Nia Co., Ltd. also represents Trimble to authorize Tekla training center, and awarded the copyright of Tekla Structures software to serve research and training work at UTT.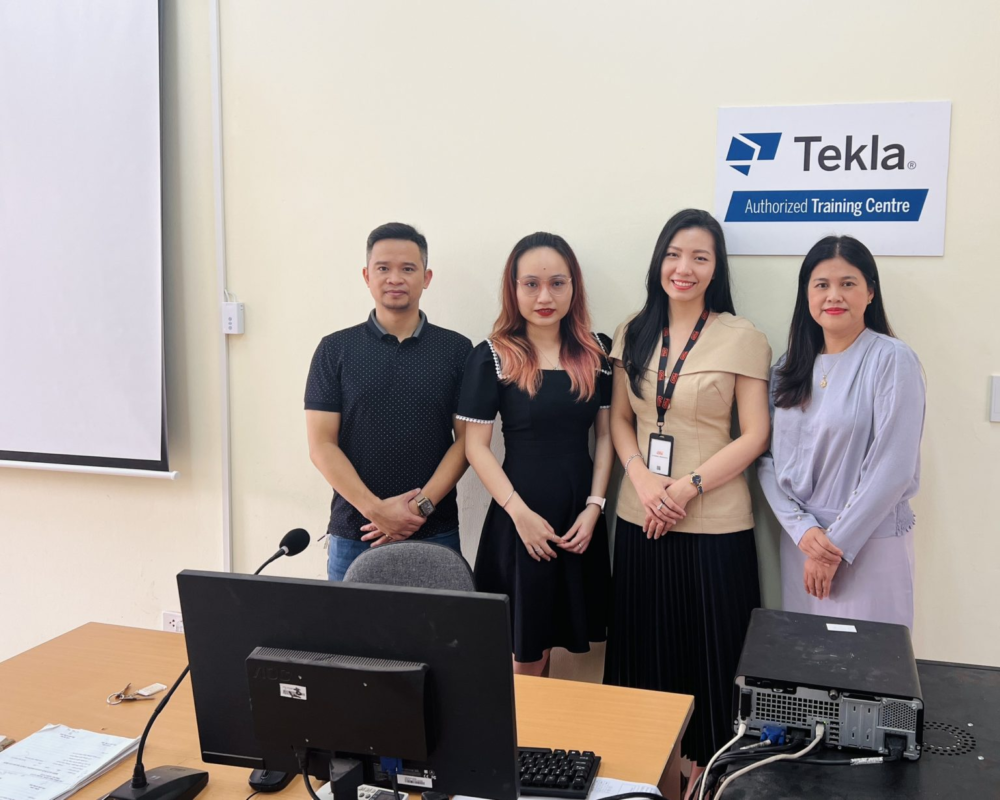 In the content of the signing ceremony, there was also a seminar "Application and training of human resources on BIM in construction" with detailed and practical reports from Ko Nia experts as well as UTT lecturers.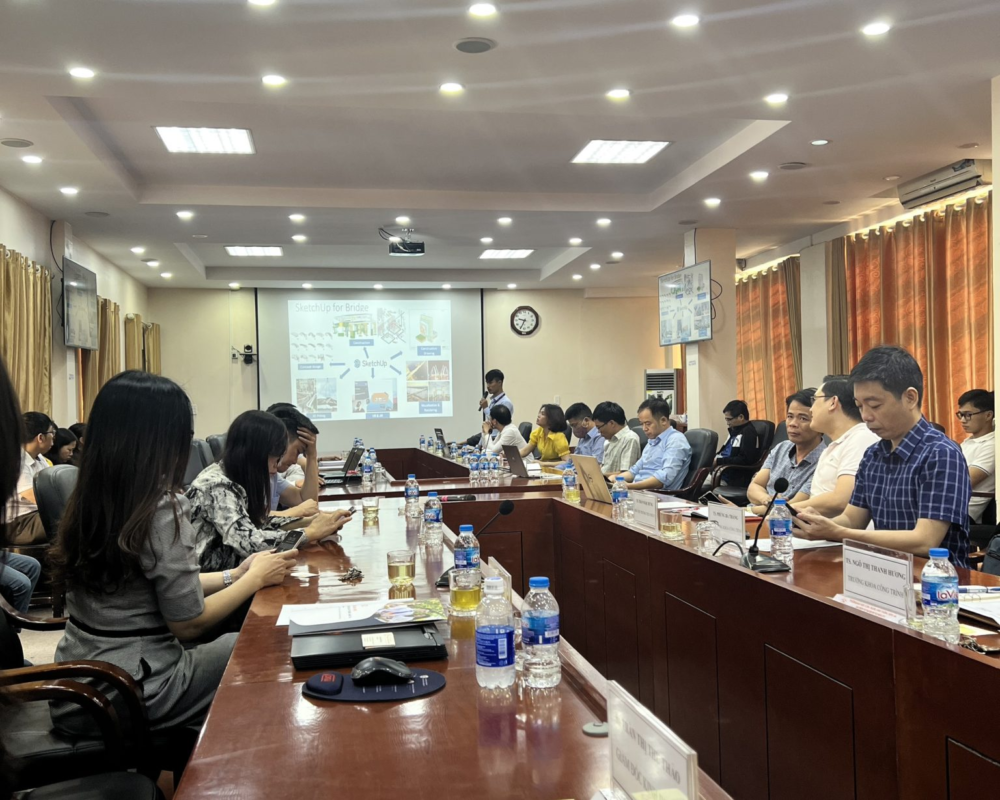 With the presence of the School's Board of Directors, teachers of the Faculty of Engineering, Department and many students, the ceremony solemnly took place and ended in cohesion and positive cooperation spirit.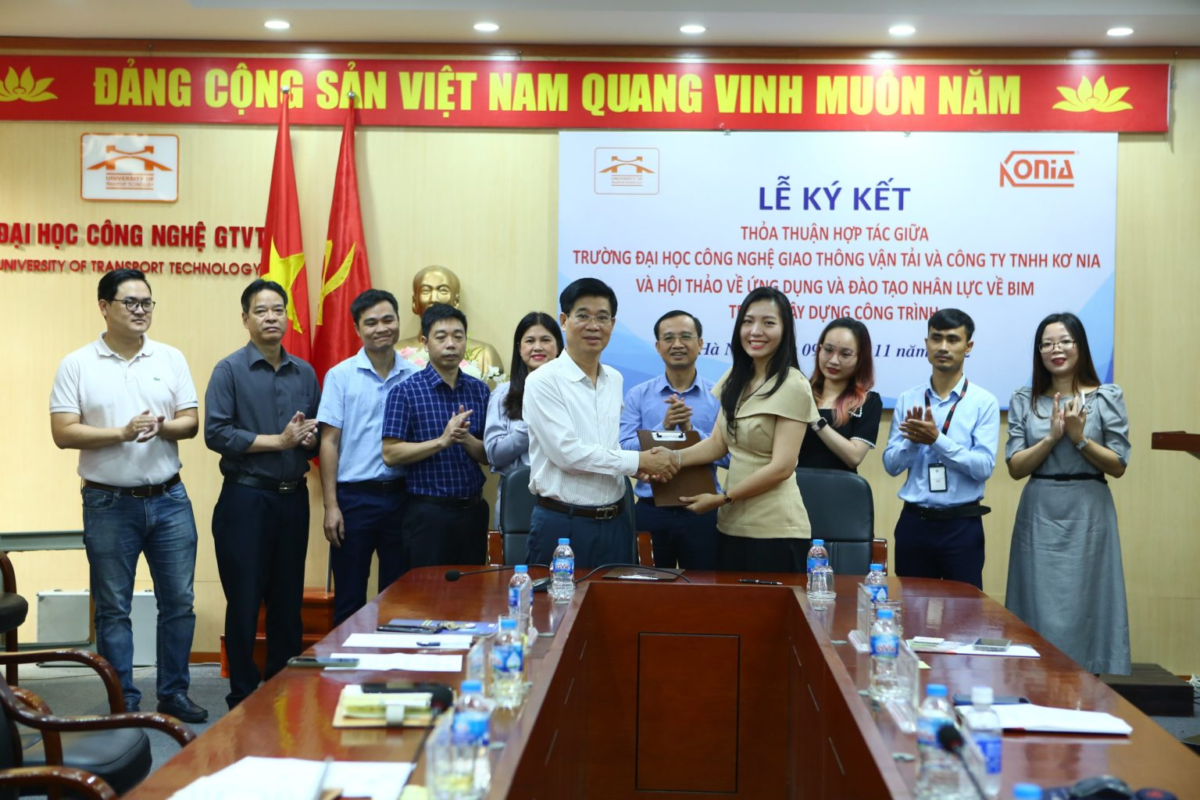 Some related information
Trimble Inc.
Trimble Inc. founded in 1978, is an American software, hardware and service technology company. Trimble supports the global industries of construction and engineering, agriculture, geospatial, irrigation, natural resources and utilities, government, transportation, and more.
Tekla Structures
Since 2019, Konia company is the sole Authorized Reseller of Trimble Tekla software in Vietnam and Cambodia. Tekla Structures allows creating and managing 3D structural models with precise detail and high practicability regardless of the complexity of the structure or the type of material (steel structure, reinforced concrete structure, pre-cast).
3D models built with Tekla Structures contain detailed and accurate information about the building, helping to control the entire construction process from conceptual design to machining, erection and construction management.
University of Transport Technology
University of Transport Technology is a public university, directly under the Ministry of Transport. The school trains in the direction of applying technology to serve the development strategy of the transport industry and the country. Currently, the University has trained nearly 13,000 students and students of the doctoral system (02 majors); Master's degree (12 majors); University (30 majors)…
Cooperation & Training Contact: Linh An (Ms.): +84903 920 792 | an.do@konia-group.com