Tekla User Day is now upgraded to Tekla Forum Vietnam with larger scale and more special contents.
This is an annual activity organized by Trimble Tekla Authorized Reseller, exclusively for Tekla customers to update information, policies, and networking and also an opportunity for Trimble and its reseller expresses gratitude and listens to customers' opinions.
After 2 years of hiatus due to COVID-19, Tekla User Day comes back completely new with the name TEKLA FORUM VIETNAM – an event not only for customers of Konia Co., Ltd but also open to all Tekla users. The first launch event with the theme NEXT LEVEL is both Konia's own commitment when serving customers – enhancing customer service quality, bringing more benefits and values; at the same time, it is an affirmation of Konia's goal for the market – expanding, enhancing brand recognition and developing Tekla market in Vietnam.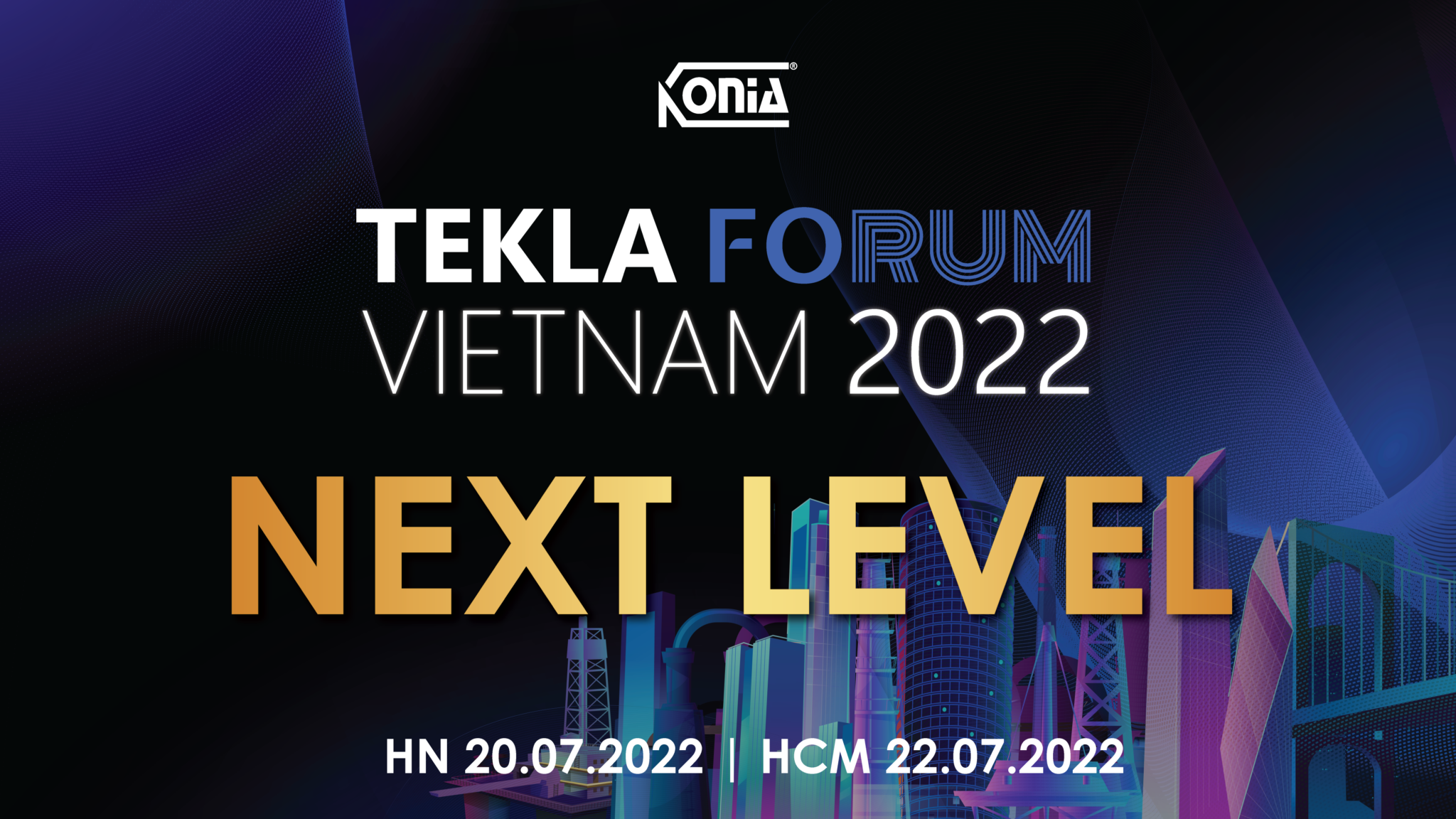 TEKLA FORUM VIETNAM 2022 event will be held in two locations: Hanoi City (Eastin Hotel – July 20, 2022) and Ho Chi Minh City (Sheraton Hotel – July 22, 2022). They are expected to attract more than 300 attendees who are engineers, managers, contractors, construction industry experts in the field of structure and infrastructure in Vietnam.
With invited speakers from the Ministry of Construction, Trimble Tekla and construction industry experts in Vietnam, the two-day event promises to bring a lot of useful information and interesting opportunities to meet and connect for all attendees.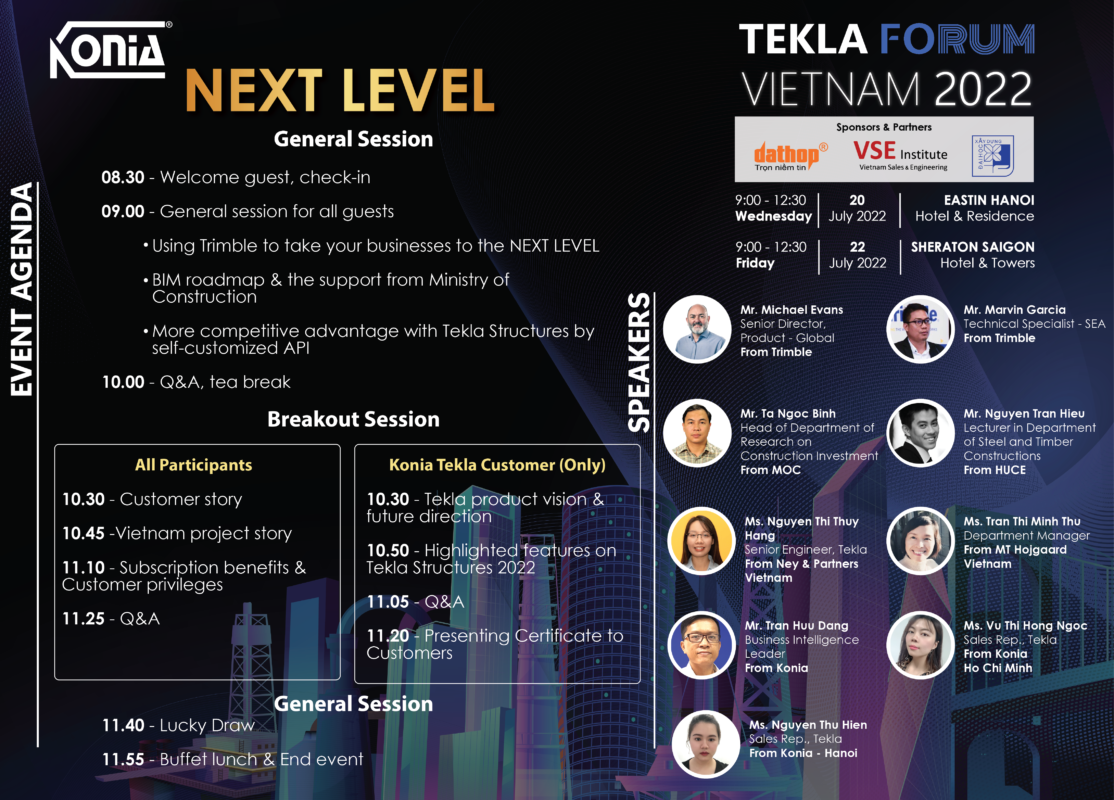 Besides expanding the scale of the event, this year's event is completely free with a simple registration method: fill in the information and wait to receive an invitation with a QR code to attend from Konia. In addition, the forum also has exhibition booths and special gifts from sponsors and partners in the field of construction: Dat Hop Co., Ltd (Authorized supplier of Trimble survey product line and Mapping Product line in the South of Vietnam), VSE Academy (Research and Development Institute, providing specialized complementary programs in the field of engineering – construction), Hanoi University of Civil Engineering (Tekla Authorized Training Center).
In order for the organization and reception to be thoughtful, the number of guests at each venue is limited. So there is no reason to delay. Sign up today!
For the agenda and event details, please refer to the registration form of each location or at the Tekla Forum Vietnam 2022 landing page.