Limited Offer SketchUp Pro – Single User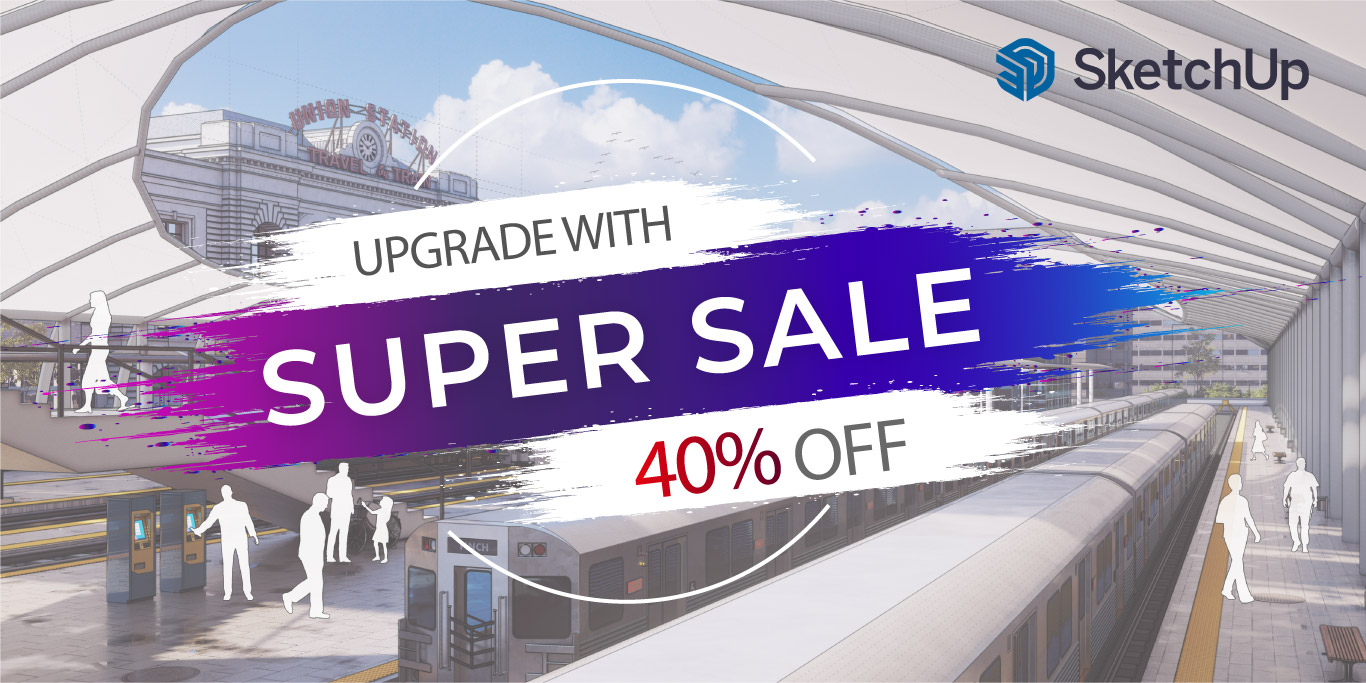 Single user licenses
What is the SketchUp Conversion Promotion for perpetual (Classic) Single user Licenses?
For each eligible SketchUp Pro perpetual license, a customer may purchase a single 1-year (or 2-year) SketchUp Pro subscription with a discount 40% . The discount is variable based on the customer's Maintenance and Support status. A participating customer will retain the ability to use the SketchUp Pro (Classic) license, without the ability to receive Maintenance and Support. A customer may purchase up to a maximum of 50 discounted subscription seats as part of this promotion.
Which SketchUp Pro licenses are eligible?
A license must meet all the following requirements to be eligible:
SketchUp Pro customers with an active Maintenance and Support plan
Perpetual Single User / Network license of SketchUp Pro
Your Maintenance & Support contract is active or expired within the last 30 days
Has not previously been used in any subscription promotion
Is the most recent serial number (if previously upgraded/auto-upgraded)
Is a registered commercial version of SketchUp Pro 2013 or higher
Is being used by a customer in Cambodia only (Customers in other regions are not eligible)
*Contact us / Distributor in Cambodia in order to check whether your licence(s) is/are eligible or not
No other license types qualify for the promotion. Each perpetual license may only be converted once.
Duration
25/09/2020 – 04/12/2021
SketchUp Conversion Promotion – For classic license users with an expired Maintenance and Support plan migrating AFTER April 3rd, 2021
40% off full price subscription 1-year term
Can the customer still use their classic single user license after conversion?
Yes, it's not a full trade-in. The customer can continue to use their classic license alongside the subscription. We know that a minority of customers will use this offer to expand their license portfolio at a discounted rate. Conversions are still valuable in this case:
More customers will be on termed subscriptions
Classic licenses cannot be upgraded
Under these circumstances, the account should grow in value over time.
What happens to a converted single user classic license?
M&S ends on the date of conversion and cannot be reinstated
Classic license cannot be upgraded to a newer version
Automated renewal emails must be disabled
User is still able to and permitted to use classic license
User can still activate classic license on a new device (if there are remaining activations)
What is the "SketchUp Expansion" promotion?
A user may purchase subscription seats in addition to those converted as part of the "SketchUp Conversion Promotion" at a discount of 25% for a 1-year (or 2-year) term. A user may receive a discount on up to 4 subscription seats per converted perpetual license up to a maximum of 50 discounted subscription seats in total, as part of both promotions. Subscription renewals are not discounted.
Example: A customer with a 2 seats SketchUp Pro perpetual Single license:

User may purchase up to 10 discounted seats in total

Up to 2×4 =8 (Sketchup 1-year) subscription seats with a 25% discoun
CS
→ Ms. Quyen – (84) 34.659.7431 (quyen.do@konia-group.com)