Buy 1 get 1 for Tekla Structures and BricsCAD subscribers – special deal, buy now!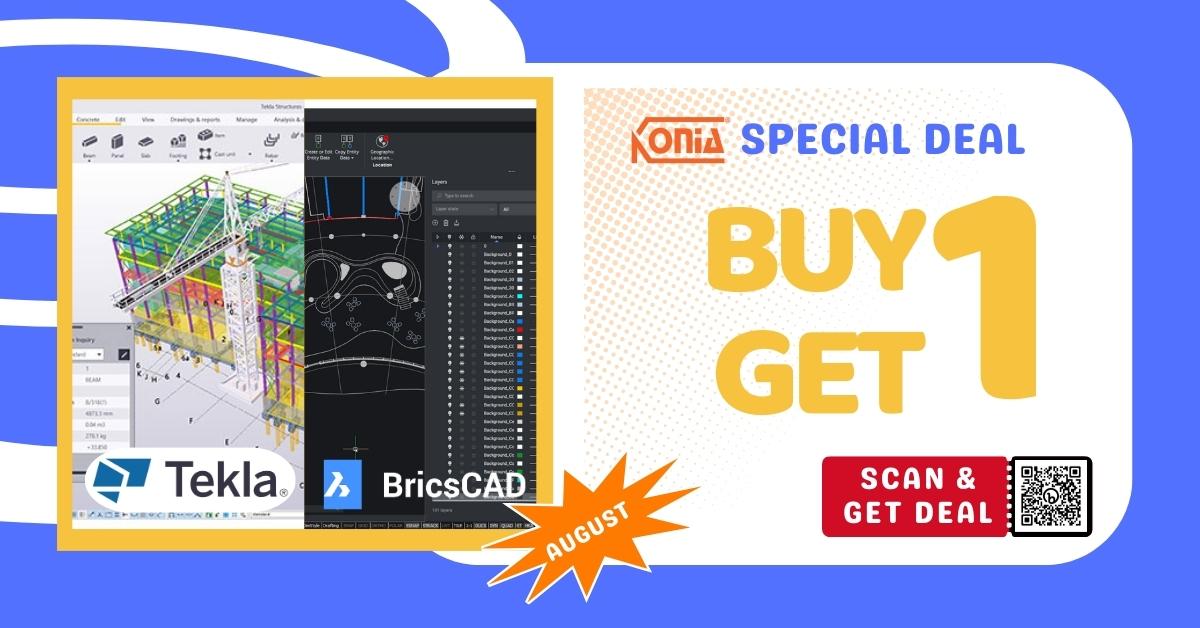 Details: Buy new Tekla Structures Diamond recurring subscription with a minimum term of 4 months and get a free BricsCAD Lite subscription with the same term (maximum 5 months free).
Validity: From 04-Aug to end of 31-Aug-23
Note: 
Only applicable for successful Tekla Structures orders before end of August 31, 2023.
There is no limit to the number of licenses per order.
Free BricsCAD Lite license activation date matches the successful Tekla Structures order date.
Not valid in conjunction with other promotions.
Contact regional sales for quotation.
North: Thu Hiền (Ms.): +84822238886 | thuhien.nguyen@konia-group.com
South: Như Quỳnh (Ms.): +84935364986 | quynh.duong@konia-group.com
Learn more about BricsCAD – Powerful CAD from Belgium