Buy 1 get 10% discount for next license SketchUp subscription – applies to 2nd, 4th, 6th… license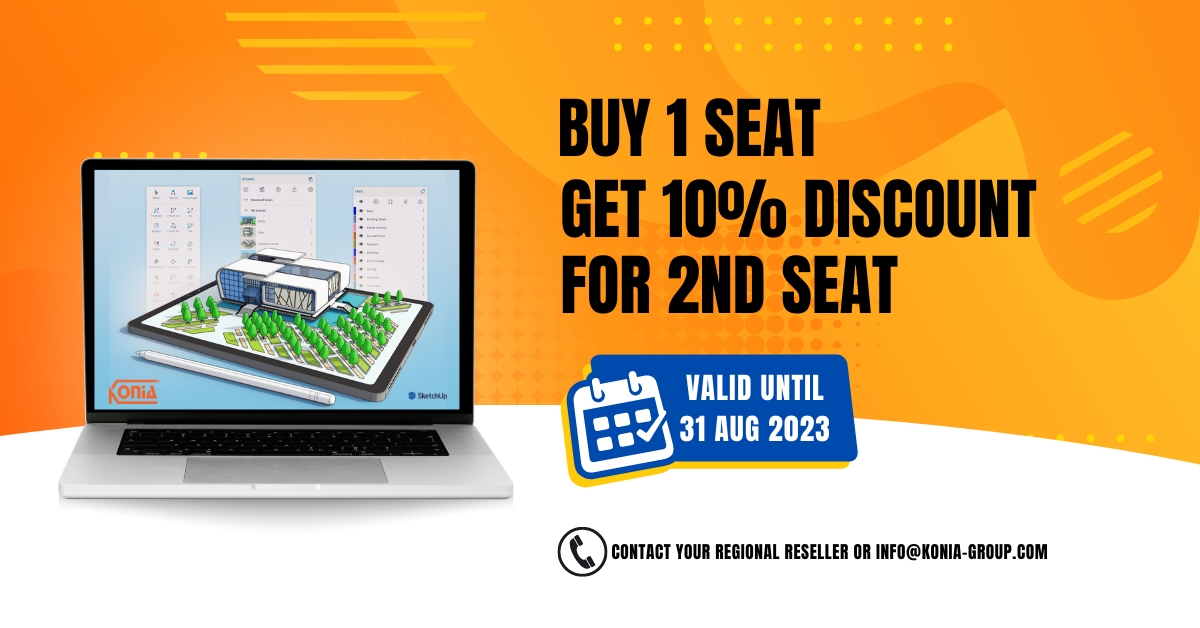 Time: Until end of 31-Aug-2023.
Products: New 1 year subscription of SketchUp Pro r SketchUp Studio.
Details: Customers who buy a new 1-year SketchUp Pro or SketchUp Studio subscription will receive a 10% discount for the second license of the order. Applies to all 2nd, 4th, 6th licenses… Buy more, save more!
Notes: 
Only applied on the quantity of each order, do not accumulate the number of licenses on different orders.
Not valid in conjunction with other promotions.
Contact your reseller or Konia for support.