The project "Prologis Tsukuba 3" includes the construction of a 5-storey building with an area of ​​32,000 square meters and a steel volume of 14,000 tons. The project was implemented by HTD Company with Tekla Structures software within 1 year when Vietnam was in a lockdown period due to the Covid-19 pandemic.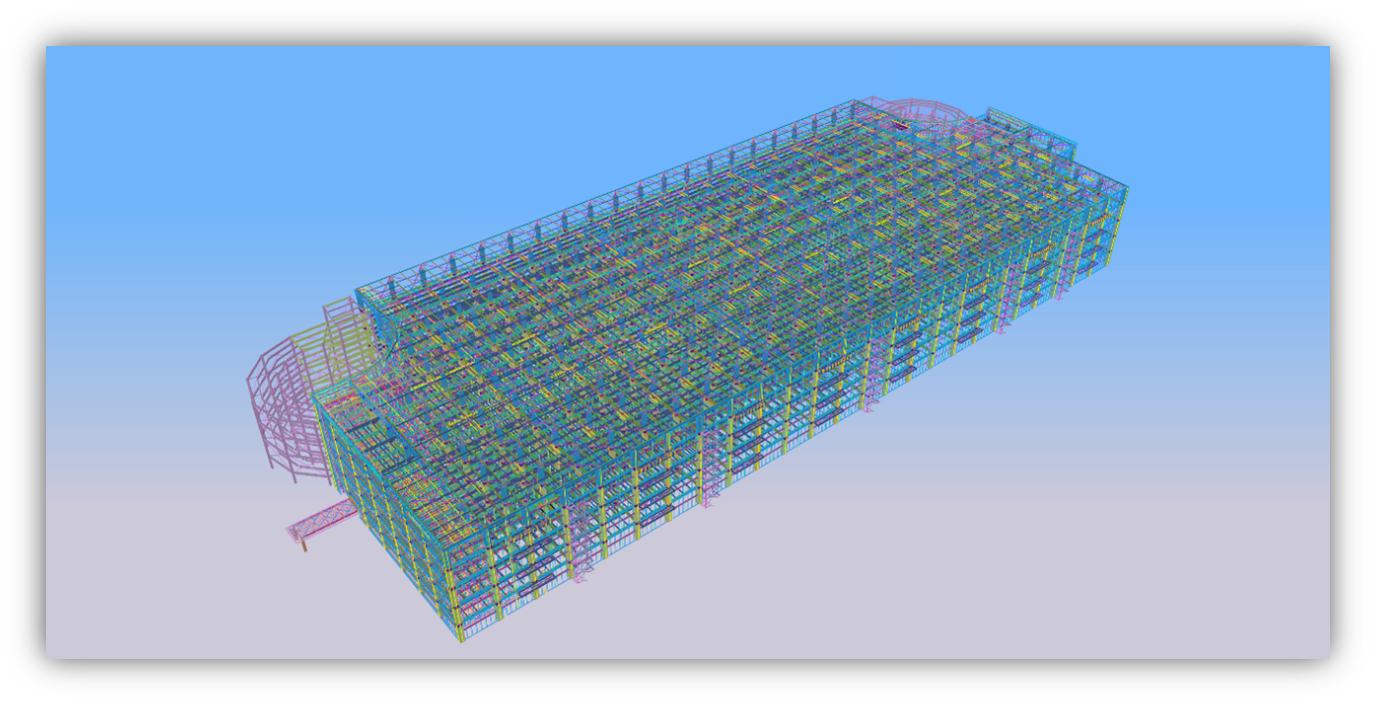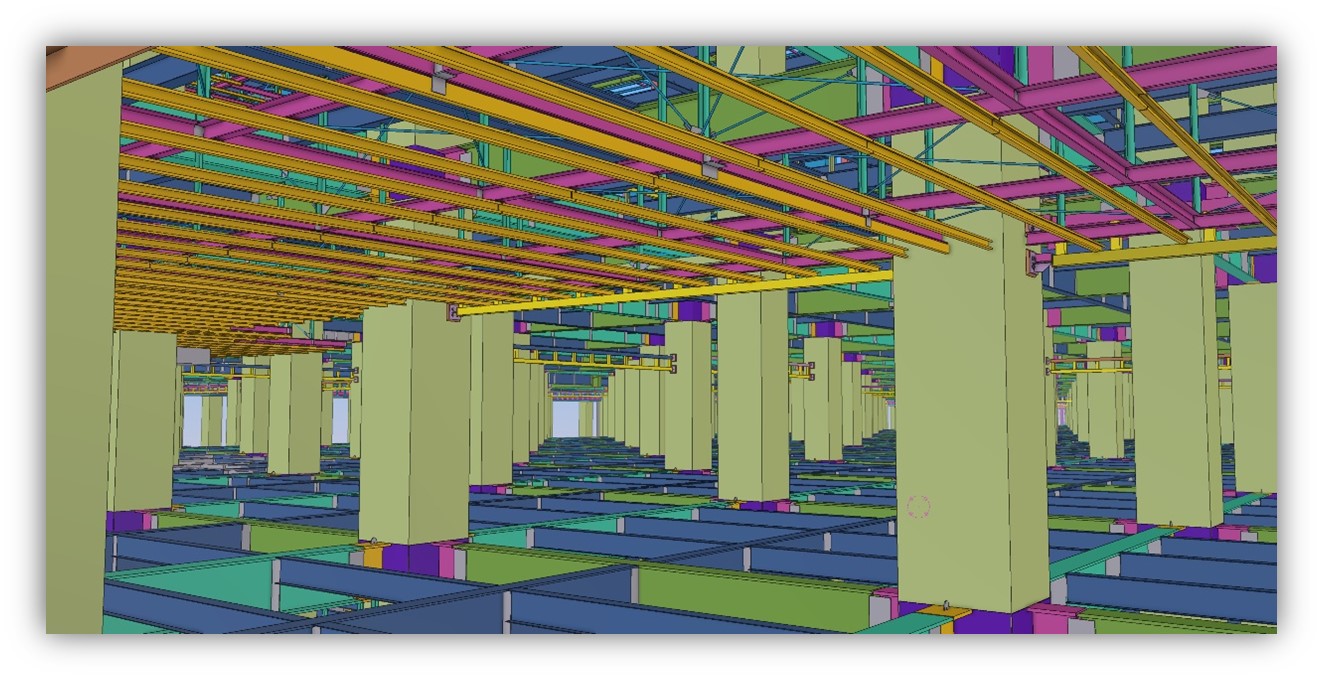 The biggest challenge for HTD Steel Structure Detail Design Services Co., Ltd (abbreviated: HTD) in the Prologis Tsukuba 3 project is the Covid-19 pandemic (especially the lockdown period): members have to work from afar and encounter many obstacles in communication and information sharing. To solve this problem, in addition to Trimble Connect, HTD introduced Tekla Model Sharing to ensure continuous data synchronization in real time and help make faster decisions.
In addition to the distance barrier, the HTD team also faced difficulties when designing complex structures that required high accuracy. HTD's engineers made the most of Tekla Structures tools such as Clash Check, Organizer, IFC… to solve the problem. Thereby, data is synchronized in terms of time and volume, helping to manage work and project progress more smoothly and efficiently.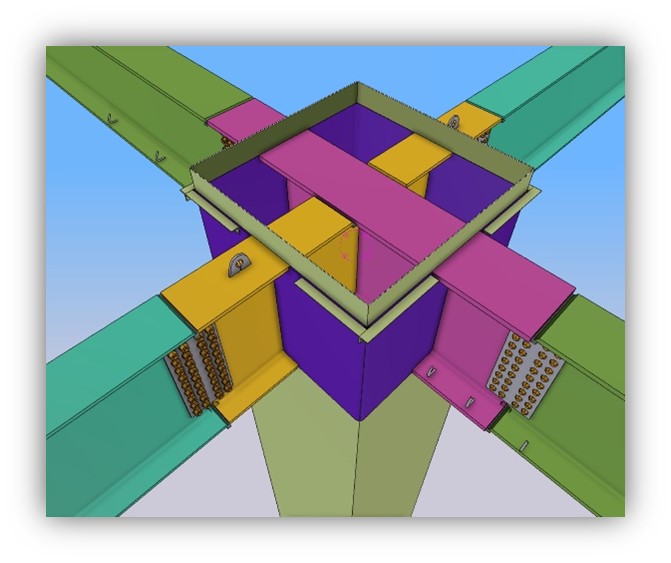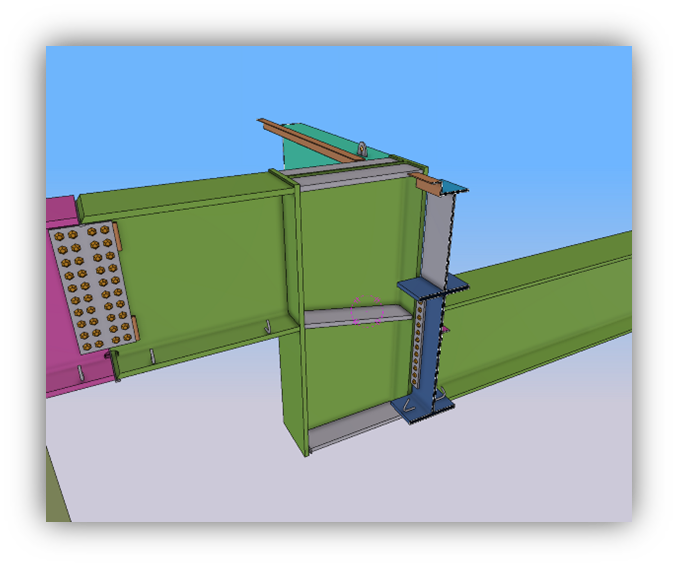 Develop Tekla Structures to apply BIM well, increase production productivity and meet customer requirements
HTD customizes Tekla Structures to fit the team's standards and needs by developing APIs, custom components, etc. These applications have contributed to optimizing the rendering process, meeting the strict requirements of customers. Japan as well as convenient for engineers to edit drawings.
Tekla Structures is used by HTD in different stages of the manufacturing process:
Use models to estimate and quote
Modeling and detailed design of structures, using model information for fabrication and installation
Create data or production documents and import/export data between other software via IFC, CAD, report….
Create visuals to communicate and showcase projects.
Mr. Ngo Huu Huynh – Director of HTD said that the investment in development and expansion of Tekla Structures brings many benefits to HTD, especially in the project "Prologis Tsukuba 3". Specifically:
Time saving: The stage of creating and managing structural models is shortened while ensuring accuracy when put into production.
Increased productivity: Steel structure production capacity is doubled and the risk of errors is reduced.
Improve work efficiency: Improved production processes, reducing time and effort to create production data and documents.
The above benefits are an important factor to save costs for the "Prologis Tsukuba 3" project when the HTD team fully exploits the features of Tekla Structures with high precision and meticulousness. The number of production errors is minimized along with minimizing product rework, which has helped to improve production time and optimize costs and human resources.
About HTD STEEL STRUCTURE DETAIL SERVICE COMPANY LIMITED
HTD STEEL STRUCTURE DETAIL SERVICE COMPANY LIMITED specializes in providing steel structure design and fabrication services for Vietnam, Japan, USA and Korea market… With more than 10 years of experience, HTD completed many large projects in Vietnam and internationally.
Tekla Structures has been in use at HTD for more than 10 years and has become an integral part of HTD's design and manufacturing process.
Source: Konia – According to Mr. Ngo Huu Huynh – Director of HTD STEEL STRUCTURE DETAIL SERVICE COMPANY LIMITED