Following a successful open beta, Enscape for Mac is officially available for SketchUp 2021 and 2022!
Integrate design and visualization into one workflow and enjoy super-fast rendering with Enscape. Read on to learn what features are included and how to get up and running.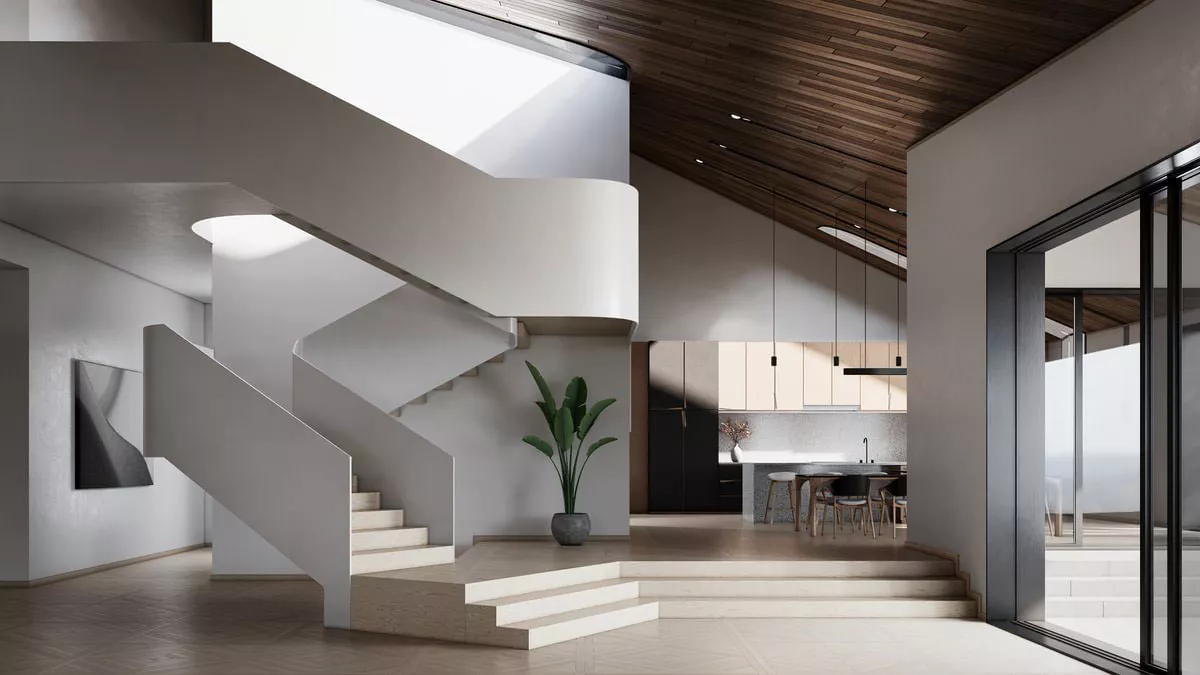 The features included
Whatever stage of the design process you are in, Enscape comes with a range of tools to help you develop your scenes and create wow-worthy visualizations.

As Enscape integrates into your design application, no syncing of models, importing, or exporting is required – it's one seamless design and visualization workflow.

Included in this initial version of Enscape for Mac for SketchUp 2021 and 2022:
Real-time visualization: See your project render in real time as you model in SketchUp.
Real-time walkthrough: Walk and fly through your rendered project from an array of perspectives, including two-point and orthogonal.
Export options: Export and share your visualizations easily. Choose from still renders, 360-degree panoramas, panorama tour, and web standalone files.
Visual Settings: Perfect your scenes by adjusting atmosphere, image, capture, effects, and rendering settings.
Material Editor: Use height maps and adjust textures to raise the level of realism in your visualizations.
Synchronized views: Have the Enscape rendering window show the same view as your project.
Enscape Asset Library: Choose from +3,000 high-quality, low-poly 3D models to drop straight into your project.
Manage views: Create saved views to easily refer back to and seamlessly present your project from the best angles.
Batch rendering: Render your views in batches to save time having to render them individually.
Language support: Enscape for Mac is available in English, German, Italian, Portuguese (Brazil), Spanish, French, Polish, and Dutch.
You may notice that some features not listed above are grayed out in your Enscape toolbar. These are features that we are working on and hope to provide in future versions to improve your design visualization experience on Mac.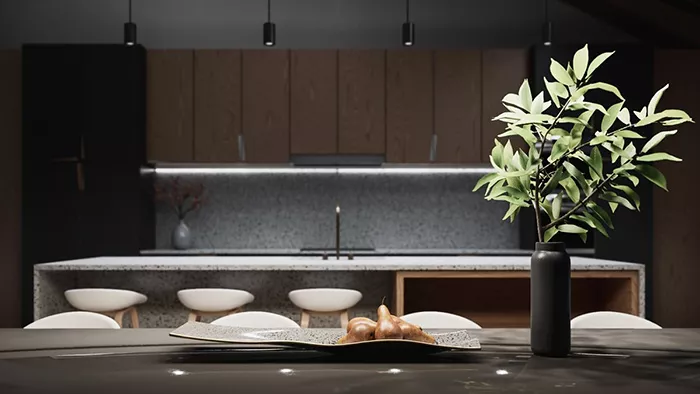 Introductory webinar
See how to get started with Enscape for Mac in our on-demand webinar. Our Enscape experts will introduce you to the core functionality, show you how to create renders, panoramas, export standalone files, adjust visual settings, and much more.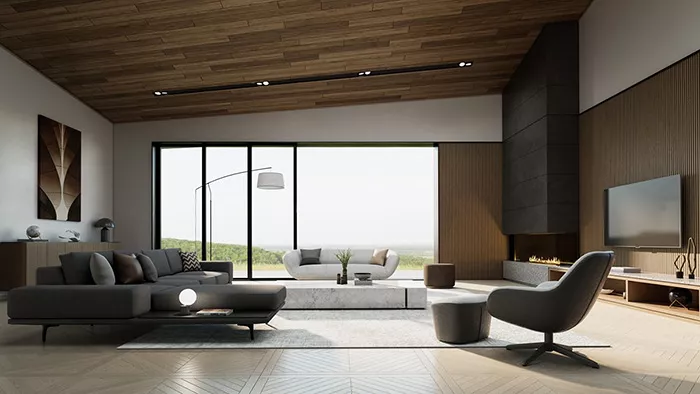 Get started with Enscape for Mac
System requirements
There are minimum and recommended system requirements to use Enscape for Mac.
The minimal M1 hardware we recommend is the MacBook Air (M1, 2020).
The minimal Intel hardware we recommend is the iMac 21.5" (4K Retina + 3.6GHz quad-core Intel Core i3 + AMD Radeon Pro 560 with 4GB of GDDR5 memory) and the MacBookPro 16" (2019) Core i7, AMD Radeon Pro 5300m (4GB).
The minimum required MacOS version is Monterey 12.2.1.
Click here for the full list of recommended requirements we suggest for the best possible visualization experience.
Try for free
If you'd like to test out Enscape for Mac, sign up for a free 14-day trial today. You can also download a free sample project to start exploring Enscape within SketchUp.
Educational licenses
If you are an educational institution, an educator, or a student, you may apply for a free educational license of Enscape. More information can be found on our website.
Licensing options
If you are ready to purchase an Enscape for Mac license, take a look at our pricing page for more information on the types of licenses we offer.
Getting started guide
Scroll through this getting started guide to Enscape for Mac (SketchUp 2021 and 2022) to get set up quickly and to become familiar with our real-time rendering plugin.
Video tutorial
For a quick overview of Enscape for Mac, take a look at this short introductory tutorial.
Sign up for more updates
Enscape for Mac support for SketchUp is here, and we're already working on adding more functionality and support for additional CADs. Be the first to hear the latest news by signing up to our special Mac mailing list.