Summary

V-Ray 5 for 3ds Max is the most complete 3D rendering software for artists and designers.
With it's modern and efficient material library workflow, faster look-development with material presets, and
flexible post-processing features it saves users time, takes them beyond just rendering and helps them focus
on artistic exploration — from a single creation tool.

Compared to V-Ray Next, in V-Ray 5, artists will notice a significant, time-saving improvement in their shading
and lighting workflows. Users can focus on designs and worry less about creating materials and textures from
scratch. Access to the material library means users can initiate their custom materials in no time. With the
new Light Mix and Layer compositor users can use just one tool for more than just rendering, without the need
to switch between apps.

Compared to V-Ray 3, both V-Ray Next and V-Ray 5 show notable speed optimizations. With V-Ray Next, we
introduced V-Ray Scene Intelligence to deliver faster, more precise ray tracing for cleaner sampling and more
accurate rendering – up to 7 times faster compared to V-Ray 3.

A quick look of optimizations, corresponding to each version, is presented in the table below.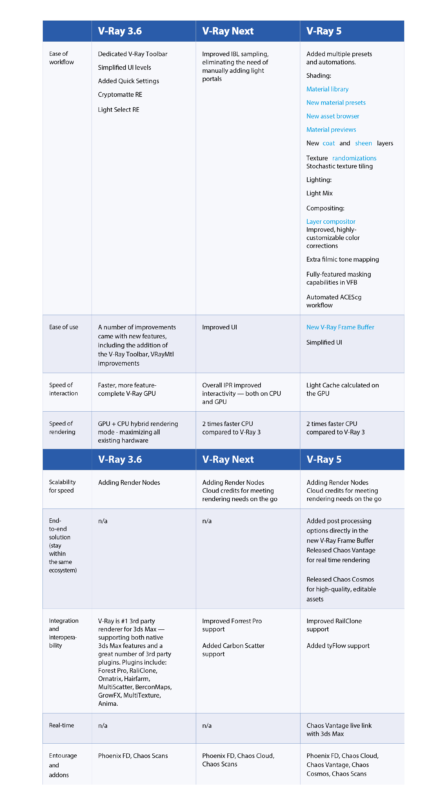 Read more:
V-Ray 5 for SketchUp, Update 1